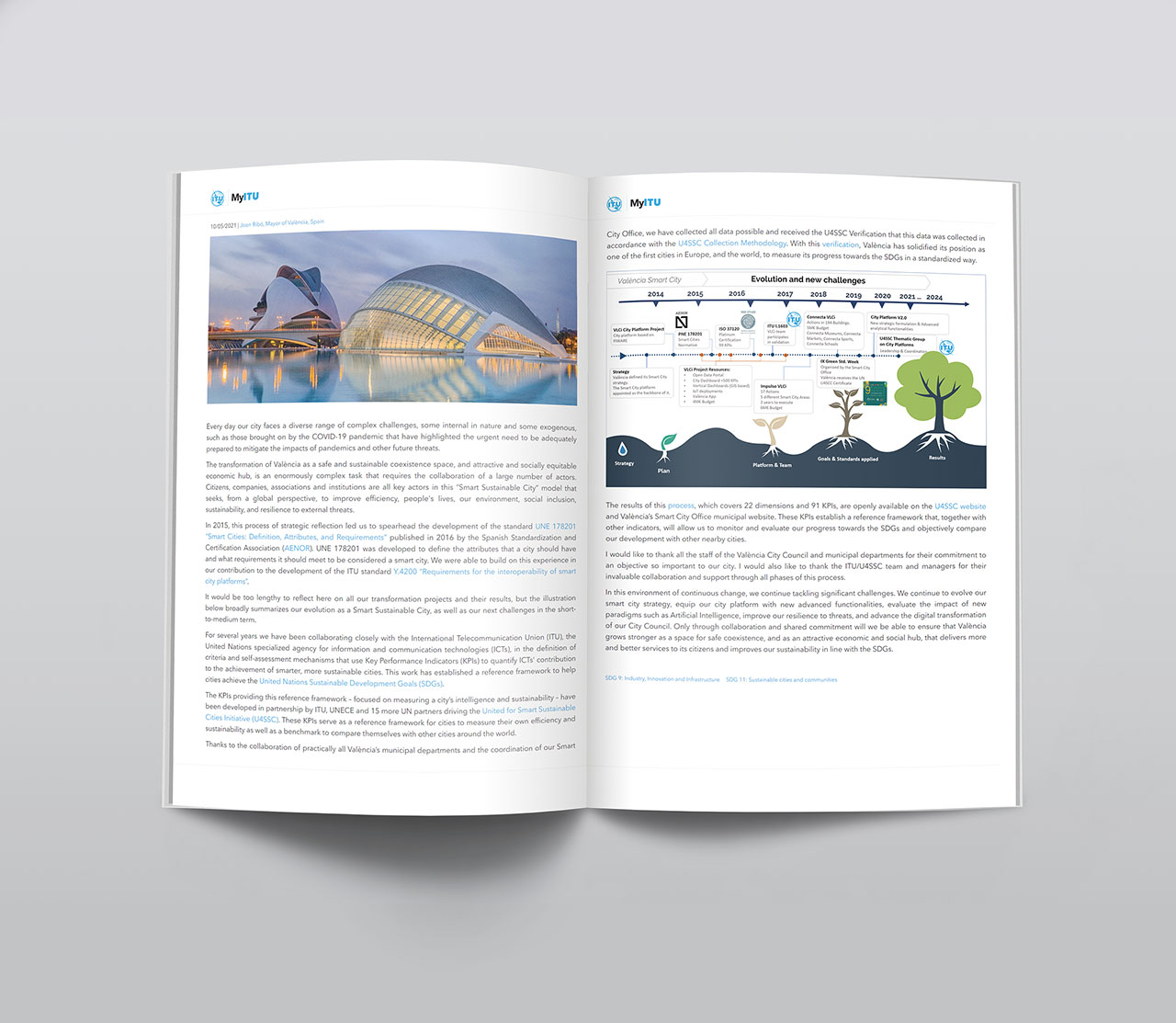 The mayor of Valencia, Joan Ribó, has published an article on one of the most relevant portals in the world of smart cities and telecommunications, the portal of the International Telecommunications Union (ITU).
In the article, he reviews the process that the city has followed to become a leading city in obtaining and measuring city indicators based on international standards. And how, due to the current situation, information and communication technologies have been a help to combat the daily challenges that cities face.
The Valencia City Council, under the technical umbrella of the Smart City Office, has been collaborating with the ITU since 2016 in the development of standards and certification processes.